Disaster-prone Japan is home to a considerable number of foreign residents, who may not know what to do when a quake or other disaster strikes and may not have the language skills to get them up to speed. Local governments are increasingly using simple Japanese in disaster preparation training that everyone can understand.


What to Do When Disaster Strikes
On June 18, northern Osaka Prefecture experienced a powerful earthquake. In Japan, earthquakes, torrential downpours, and other natural disasters are common occurrences. Given the boom in inbound tourism, at some point visitors are certain to find themselves having to deal with a disaster. When it comes to disaster response education, though, there are few places where non-Japanese can receive the kind of training and information they will need when the time comes.

In the central city of Minato, Tokyo, fully 8% of the population are foreign nationals, making this an especially pressing issue for this municipality.

On June 17, in conjunction with the Tokyo Fire Department, the city of Minato held the Minato Disaster Prevention Festa, where foreign nationals could come and learn about what to do when disaster strikes. The event was held at the Roppongi Hills Arena, a short distance away from Azabu, a city district home to many non-Japanese thanks to its concentration of foreign embassies and expat business housing.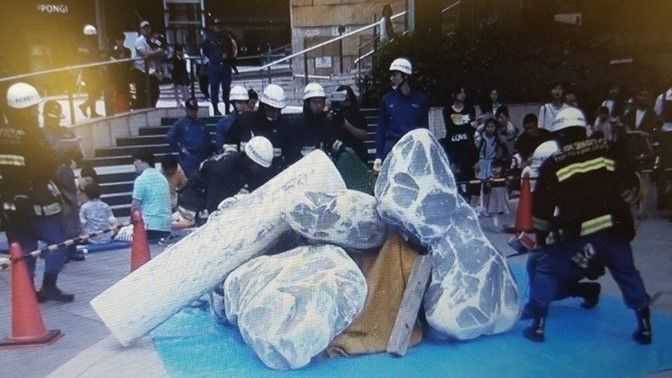 この記事の画像(5枚)
The Key Is Simple Japanese
The language used at this festival was of particular interest. A major problem that arose in the aftermath of the 1995 Great Hanshin-Awaji Earthquake was that foreigners had not been given access to information on what to do and where to evacuate in the event of a natural disaster.

It was this fact that led to the adoption of "simple Japanese." The concept of a more easily understandable subset of the language has also been put into practice since the Great East Japan Earthquake in 2011, where the idea of using simple Japanese was adopted not just when crisis struck, but whenever government offices broadcast information of interest to the public. Rather than terms composed of kanji compounds or seldom-used vocabulary, the focus is on simple grammar and vocabulary that beginners are likely to have come across in the early phases of their study. Japanese phrases like the following were listed alongside English translations on materials made available at the festival:

A Disaster Experience for Children
This year, the festival introduced a brand-new disaster experience vehicle, complete with simulation equipment to let participants experience a mock disaster via virtual reality. The festival also featured hands-on exhibits where participants of all ages and backgrounds could undergo the level of smoke that accompanies fire disasters, take part in a water bucket relay, and other experiences related to disaster response.

Terada Takashi, head of the Mori Building Disaster Prevention Unit, told FNN: "Many foreigners don't have any practical experience when it comes to earthquakes, which could be a problem when disaster strikes. We're grateful to have them here learning about what they can do in extreme situations."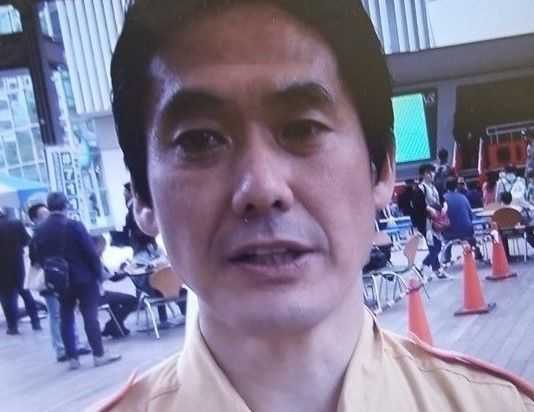 Mori Building is heralding the concept of turning Minato into "a city to escape into rather than a city to flee" in times of crisis. They are currently working to strengthen their ties with organizations in the area, such as embassies and international schools that could potentially act as evacuation zones should a large disaster strike Tokyo.

Experts believe there is a 70% to 80% probability of large-scale earthquakes impacting Japan's capital within 30 years, with a Nankai Trough earthquake and an inland quake striking directly under Tokyo high on the list of potential threats. When disaster strikes, it is necessary for all residents, Japanese and foreign alike, to know how to deal with extreme situations, to cooperate, and to help each other survive.



(Originally published in Japanese on FNN's Prime News Online, June 18, 2018.)

Click here to view this story in Japanese.