Kyoto, one of Japan's top tourist draws for both domestic and international visitors, is currently in the midst of a record-setting heat wave. Popular tourist sites like the temple Kiyomizudera have installed misting devices, but despite the city's best efforts, tourists still appear to be taken aback by the sheer level of heat.

On July 19, the city of Kyoto experienced record-breaking temperatures, the worst figures since the city began recording temperatures. At 3:19 pm, the city was the hottest area in the whole country, its temperature coming in at 39.8ºC.

How are visitors coming to the city on holiday, one of the most popular tourist destinations in the world, dealing with the heat?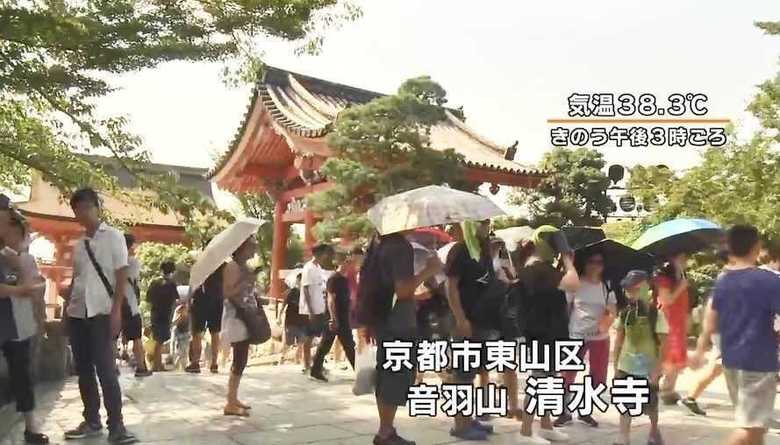 この記事の画像(9枚)
Where Do Tourists Go to Beat the Heat?
Kiyomizudera is one of the most popular spots to visit in all of Kyoto, and as would be expected, the number of foreign tourists lining up at its entrance is astounding.

By around 3:00 pm on July 19, the temperature had risen to a whopping 38.3ºC, but many visitors had come prepared. Some had covered every inch of their bodies except for their eyes; others were wearing sun visors, and still more were perched in the shade on the sides of the road, trying to escape the pounding sun.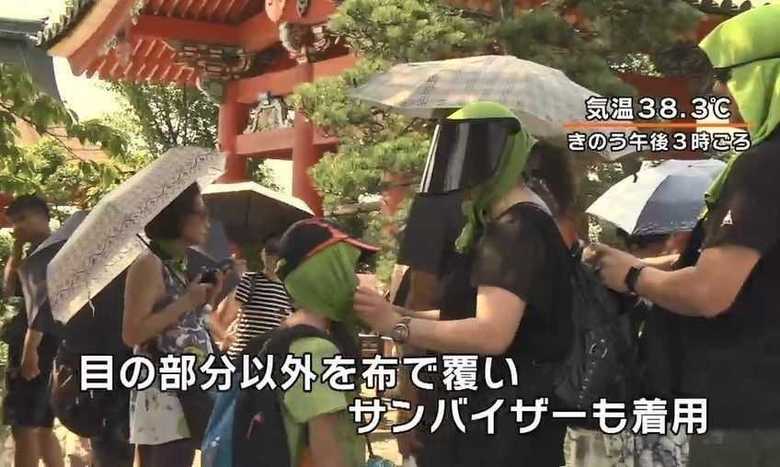 One Belgian tourist lamented: "I had no idea Kyoto would be this hot. It's been so hot out that I've barely been able to get any sightseeing done." Another visitor from Germany, surprised by the heat, told FNN: "It's far hotter than it is back home! I've lost count of the number of bottles of water I've drank today."

Probably the most popular spot on the temple grounds that day was where Kiyomizudera had installed misting devices, the likes of which one normally associates with theme parks rather than cultural heritage sites.

These little spots are something akin to oases for tourists who are unprepared for the unbelievable heat.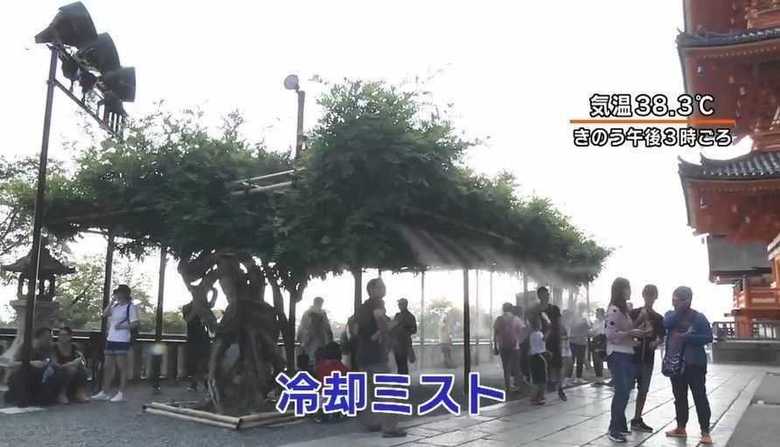 A pair of newlyweds on honeymoon stood in front of Yumekōbō , a kimono rental and makeup studio located next to Kyoto Station. The bride, Christina, had opted for Yumekōbō's "maiko plan" and was decked out in the colorful kimono and makeup of a geisha-in-training.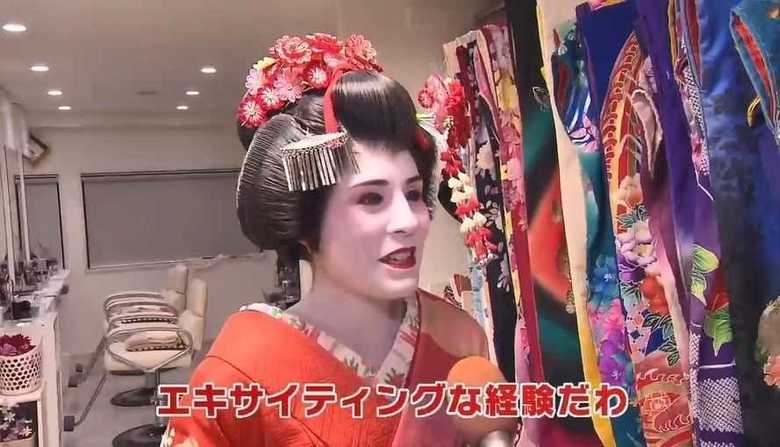 "It's such an exciting experience," exclaimed the new bride with a cheery smile. She said this while still inside the air-conditioned room where she had gotten changed, but upon going outside to shoot some photos of her transformation into a maiko, she mentioned with a strained smile: "The heat's bearable, but it was better back inside the store . . ."

Christina walked a few minutes in the 6-kilogram costume to take photos in front of Kyoto Tower. After the shoot was finished, while exclaiming that, "It's really hot out," she still seemed to have enjoyed her chance to get dolled up like a maiko.


Air Conditioning Not an Option in Ancient Structures
What are other tourist spots in the city doing to combat the heat?

Eikandō is a popular temple on the tourist circuit thanks to its gorgeous atmosphere year-round.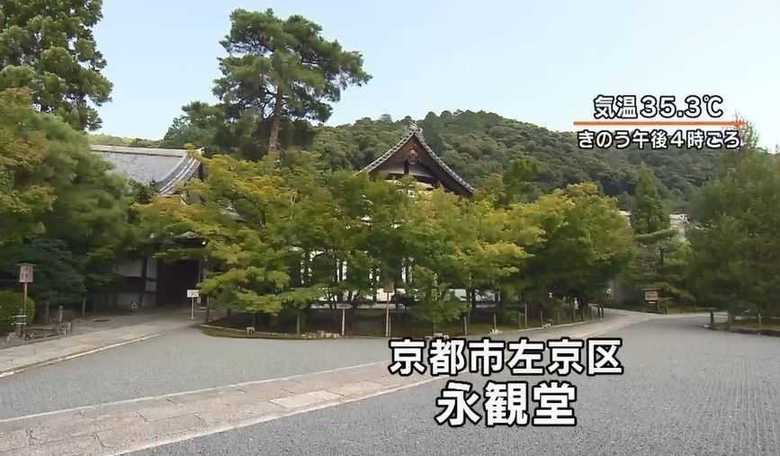 Around 4:00 pm on July 19, at 35.3ºC, the Eikandō grounds were slightly cooler than central Kyoto, but inside the temple itself it was only marginally cooler, registering at 35ºC.

Suzuki Keijun of Eikandō told FNN: "Even the prospect of installing air conditioning units is a difficult one for us, as the clearance we would need to get due to all the cultural treasures and artifacts would complicate the process. As a way of dealing the heat, we've set up multiple electric fans inside the temple."


Beating the Heat with Famous Kyoto Food!?
One popular dish among tourists is the Kyoto delicacy yudōfu, a simple—and scorching-hot—serving of tōfu in dashi broth. This summer's heat is keeping many visitors from trying the dish, but a specialty shop in Arashiyama called Yudōfu Sagano has come up with a new menu item to help its customers deal with the heat.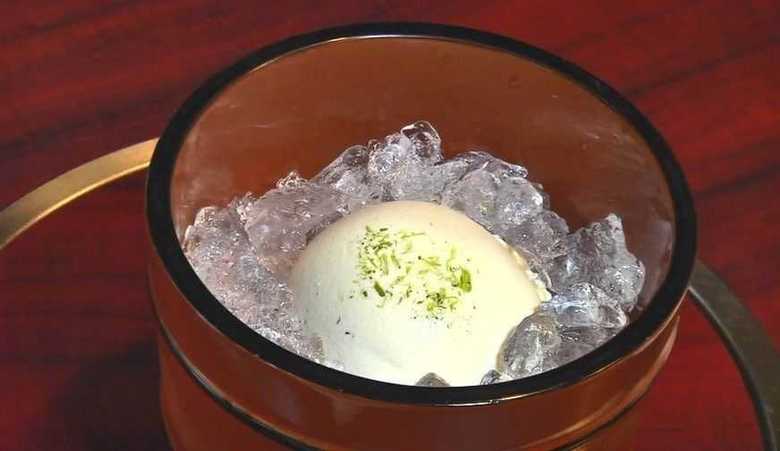 The dish contains tōfu seasoned with karashi spice, chilled with ice, and served with other side dishes. However, the shop still gets foreign tourists in summertime looking for the scalding-hot specialty.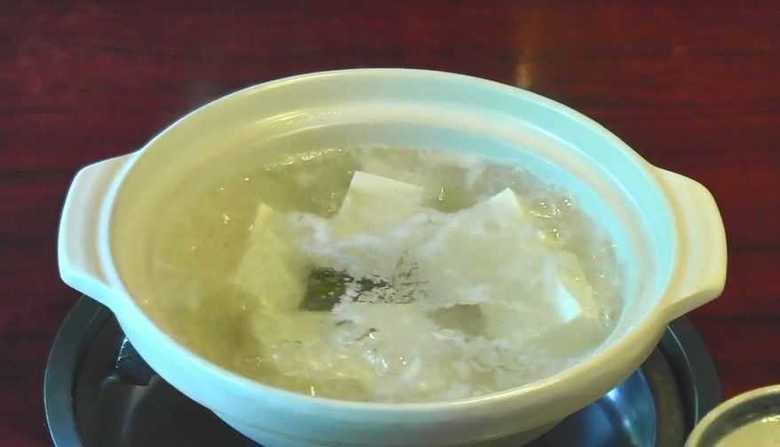 Yudōfu Sagano's manager, Tada Takehisa, told FNN: "Even on days where it gets up to 38 degrees, about half of our customers still order yudōfu. They wolf it down, all the time saying, 'This is too hot!' We've got the AC on inside the shop, so they're sitting here enjoying our food, working up a sweat, but still tell us that it's delicious. It kind of makes you wonder."

Getting onboard with the city's initiatives of dealing with record-setting heat, some bus stops around Kyoto station have installed misting devices to keep bus riders cool while the await their ride. Many taxi stands also began implementing misting devices in late July.



(Originally broadcast in Japanese on Mezamasahi TV on July 20, 2018. )

Click here to view this story in Japanese.