The 2020 Summer Olympics are less than two years away, but many have expressed concerns about Tokyo's capability to host the massive sporting event. Three issues in particular stand out as worrisome. Will the transit infrastructure be able to handle the influx of passengers? What plans are there for what could be the hottest summer ever? And what should be done after 2020 with the six new Olympic sporting facilities, five of which are set to go over budget? FNN sat down with Tokyo Governor Koike Yuriko to discuss Tokyo's plans to deal with these problems.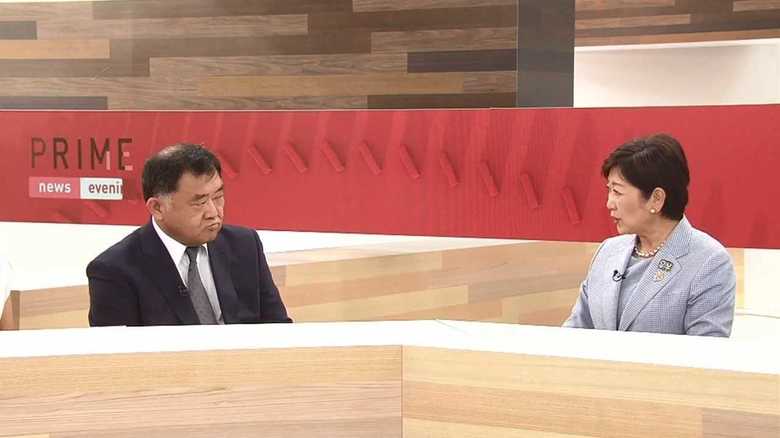 この記事の画像(5枚)
Issue One: Colossal Influx of Train Passengers
Experts project that 10 million people—from spectators to tourists, Olympic staff, foreign competitors, and more—will come to Tokyo over the course of the games. In terms of public transportation, the amount of passenger traffic that will be flowing through train stations like Shinjuku will be double the normal figure at peak times of day, and triple for stations like Yotsuya and Shin-Kiba. Some anticipate that many train lines will see as much as a 200% increase in passengers, crushing an already crowded transit system.

The Tokyo Chamber of Commerce and Industry surveyed local businesses about one potential solution: changing morning start times during the Olympics. Of those surveyed, 36.4% said they could potentially change their working hours, but over 50% indicated that changing the start times was out of the question or that they did not know whether the idea would be feasible.

Governor Koike believes this to be one of the most important problems that the city faces in terms of hosting the games. She is a vocal proponent of changing work times to allow commuters to take public transport at staggered times, a practice referred to as jisa bizu—"business on shifted time."

The governor said she spoke with Boris Johnson, who was London's mayor, about his experience during the 2012 Summer Olympics. Johnson stated that one of the most successful tricks that helped with congestion was telecommuting—a style of working heralding a move toward letting workers rear children or care for family members while performing their company duties remotely, via the Internet.

With the London government's backing, the concept of telecommuting caught on remarkably well among the city's residents. Johnson noted that this was one of the major legacies of the 2012 London Games, stating also that due to widespread adoption of telecommuting practices, areas in the city where events were being held were not nearly as congested as they could have been.

In recent years Japan has been struggling with work reform but has begun the process of adopting telecommuting as part of work culture. Governor Koike feels that the 2020 Games will serve as an excellent chance to spur these practices on.


Issue Two: Extreme Heat
FNN took a thermal camera out to investigate the roads that will be used for the Olympic marathon course, taking readings on the temperature of two sections of the course, one paved in black and the other paved gray, a color that was cooler than the ordinary black surface.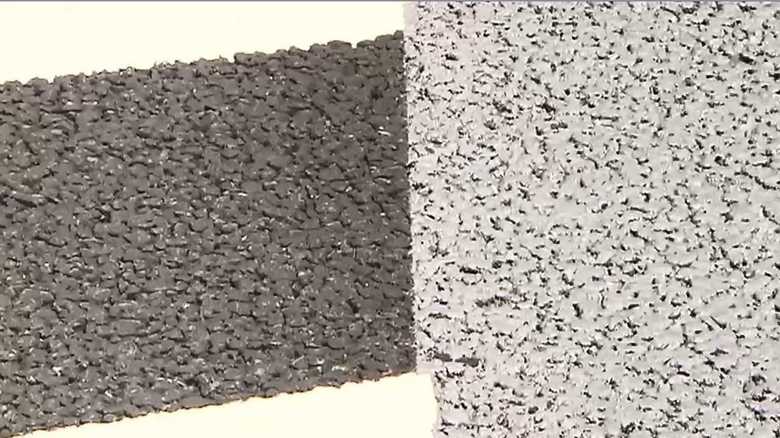 Governor Koike noted that by including glass and other materials in its composition, the gray heat-shielding pavement reflects more sunlight, keeping it at least 15℃ cooler than the standard black surface. The governor believes that implementing technology like this on Tokyo's roads to be used for race events will help deal with what could potentially be the hottest Olympics in history.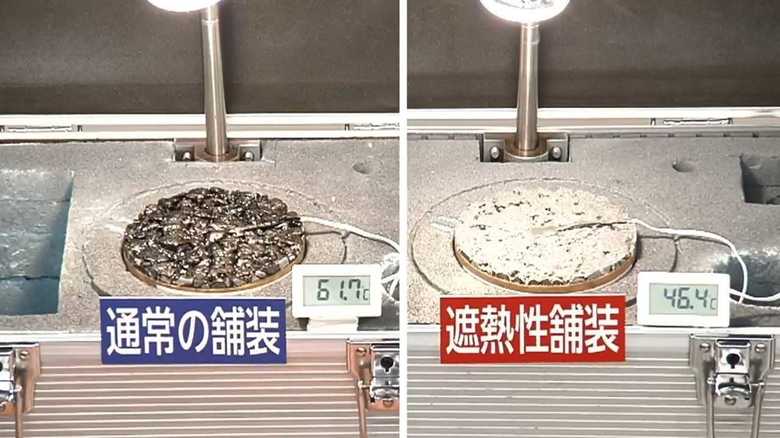 Issue Three: The Fate of Facilities After the Games
The host city of the 2016 Games, Rio de Janeiro, Brazil, built 31 new structures as part of the Olympic Village. Two years later, these buildings are being renovated and converted into housing facilities, with 12 structures comprising 700 apartments coming onto the housing market. Still, less than half of those apartments are currently occupied, with reasons such as poor accessibility to the rest of the city and a lack of infrastructure in the surrounding areas touted as reasons people are unwilling to move in.

Like Rio, Tokyo is also building several structures specifically for the upcoming 2020 Games. Since becoming governor, Koike has asked her staff to reexamine construction costs for these buildings, reconsider what to do with them after the Olympic and Paralympics are over, and try to bring costs down wherever possible.

Tokyo's Umi no Mori (Sea Forest) is one area currently being renovated for the games. According to Governor Koike, the budget for renovating this area originally started out at ¥6.9 billion, but afterward ballooned as high to ¥100 billion. The government has managed to bring this figure back down to ¥30 billion, and is working to come up with ideas as to what to do with the park once the games are over.

The city is also selling the naming rights to the Olympic Aquatics Center, which way to offset construction costs that was also done with the Ajinomoto Stadium opened in Chōfu in 2001. Other ideas include having locations like the Ariake Arena—a facility being built for the 2020 Games—be run by private enterprises after the games. Though originally conceived as a public project, the governor feels that if these facilities continue to accrue losses, they will represent a squandering of public funds, thus requiring a different model that will see returns on the public sector's investment.

Governor Koike feels that the legacy of the Tokyo Games can work to the capital's advantage by having the arenas host other international sporting events in the future. By rebranding these areas as sport centers, she feels that the government and games organizers can quickly add value to the facilities that the public will be able to recognize.


(Originally broadcast in Japanese on Prime News Evening on July 24, 2018. )

Click here to view this story in Japanese.