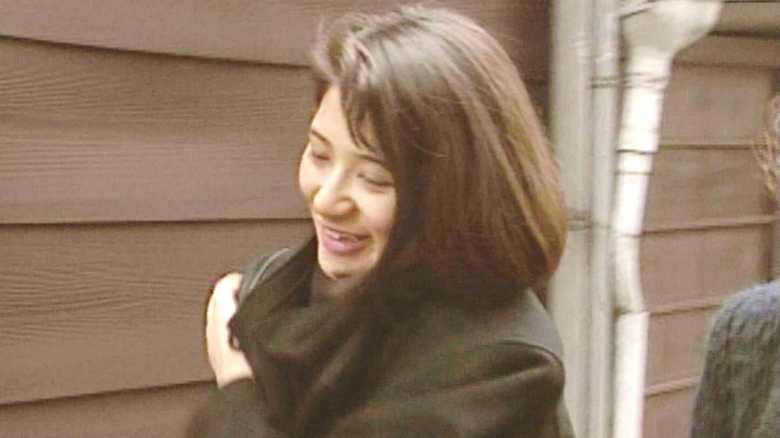 この記事の画像(9枚)
A Bolt from the Blue
I vividly recall the early morning phone call that jolted me awake as I slumbered in my Washington DC apartment. It was January 6, 1993, and I was working at Fuji Television's bureau in the US capital. Sitting upright, I groggily put the receiver to my ear and was greeted by the booming voice of the foreign bureau chief in Tokyo shouting "the morning edition of the Washington Post says that the crown prince is going to marry Owada Masako!" Several years earlier, Owada, a commoner and up-and-coming bureaucrat at the Ministry of Foreign Affairs, had garnered media attention as a potential marriage partner, but had rebuffed the royal offer. Even half-awake, I knew the report was ludicrous. "What? Not a chance," I responded indignantly. "Well, that's what the Postsays," he bellowed back. "Get to the bottom of it," he roared before abruptly hanging up.

In those days, Japanese media outlets were able to obtain early editions of US newspapers before they went out to the general public, and I subscribed to the service. I quickly threw on a sweater and rushed down to the first floor to check my delivery box. Wasting no time, I scoured the world news section, but there was no mention of the royal engagement. Considering my editor's earlier excitement this struck me as odd. I quickly scanned through the rest of the paper and found a blurb hiding in the arts and entertainment section.

I had my doubts about the report—certainly an important announcement about the next emperor of Japan would garner more than just a few lines of print—but I photocopied the article anyway and faxed it to my editor.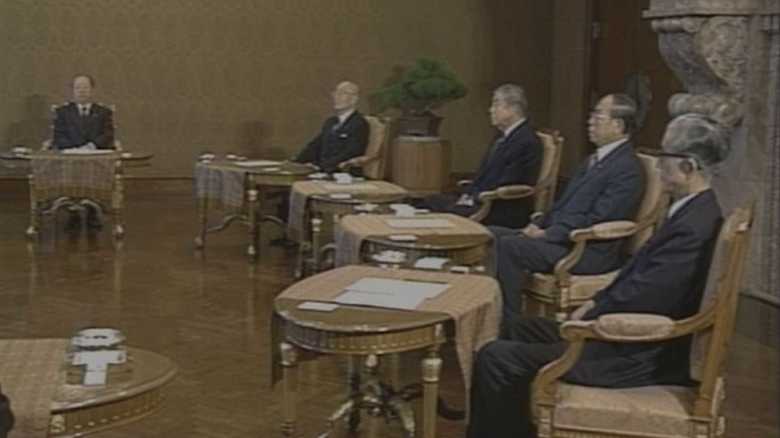 To my astonishment, the story turned out to be true. Two weeks later, on January 19, the Imperial House Council met to approve the betrothal, and the royal couple wed later that year on June 9.

I was stunned. Just a few years earlier Owada herself had told me that she had no intention of leaving the Foreign Ministry to become a royal.
Princess Hunting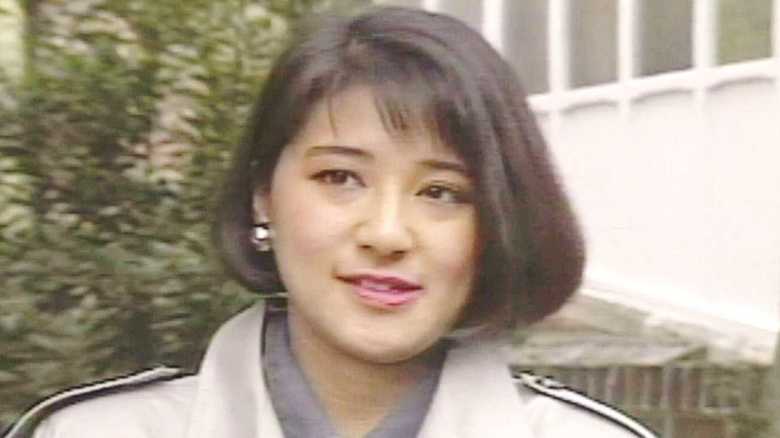 In September 1989 I was with a camera crew in England staking out Owada, who was pursuing a post-graduate degree at Oxford University. I spent most of my time with a camera crew in a windowless van waiting for the young bureaucrat to surface. As the days dragged on, our enthusiasm waned, as did our appreciation of the Leicester cheese sandwiches that were our main source of sustenance in our cramped quarters.

Two weeks earlier I had been at a meeting at the network's head office in Tokyo to narrow down the likely candidates to wed the crown prince. Dubbed the "princess conference," the aim was to come up with a short list so that we would have footage ready for when the Imperial House Agency officially announced the bride-to-be.

The search for a royal fiancée was a hot topic. Crown Prince Naruhito was 29 years old, and many in Japan feared he would be a bachelor for life. It is unlikely that this would cause much stir today—twelve-year-old Prince Hisahito, third in line for the throne, could probably remain a bachelor well into his thirties without anyone raising an eyebrow—but at the time concern was mounting over the imperial family's scarcity of male heirs to carry on the male line of descent.

We concluded in the meeting that Owada was the top contender to marry the crown prince, and when a program producer voiced concern about the lack of footage of the young woman, all eyes in the room turned to me. Owada was in Oxford, and the consensus was that as a member of the foreign bureau it was up to me to get the needed material. "Hirai, you take care of it," exclaimed my bureau chief. I initially declined—I was heading to Okinawa the next day for a late and much needed summer vacation—but the following morning the bureau chief phoned to tell me to go anyway. Protest was futile, so as ordered, I boarded a plane the same day for England.
A Personal Letter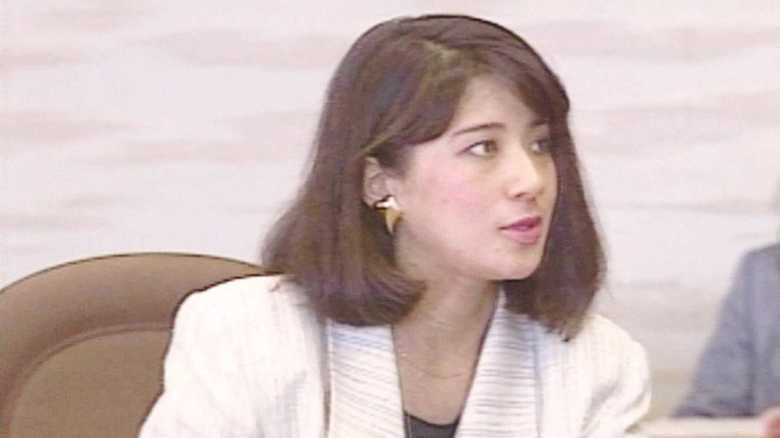 The day I arrived—and many days after that—I spent staking out Owada. Disappointed with the lack of progress, the London bureau chief paid a visit one evening to recommend a change in tactics. We had tried phoning Owada, but the Foreign Ministry rebuffed our attempts and sternly warned us against shadowing their personnel. The bureau chief suggested writing a letter directly to Owada, which he penned and posted.

Several days later, I was sitting idly in the van when the phone rang. To my great surprise it was Owada. She was incredibly polite but refrained from directly commenting on the possibility of her wedding the crown prince. Instead, she simply stated that she was not leaving the Foreign Ministry, which of course meant that she was turning down the royal offer of marriage.

This was a huge scoop. It was the middle of the night in Tokyo, but my bureau chief seemed satisfied when I woke him with the news. "Okay," he muttered, "that means Masako is out of the running." He commended me on my perseverance and told me to return to Japan.

It soon occurred to me, though, that we could not broadcast the news without severely embarrassing the imperial family, and in the end we withheld the story. However, this did not dampen my excitement, and I remember my elation as I flew back to Japan knowing that we were the only outlet yet privy to the information. Little did I suspect the turn of events four years later.
Promise of a Prince
Owada finished her post-graduate studies at Oxford and returned to Japan in June 1990, where as a junior diplomat in the Second North American Division of the North American Affairs Bureau she quickly won respect for her hard work and acumen. Naruhito was not easily deterred, though. The crown prince continued his careful pursuit, speaking with Owada at various official events in 1992. During these meetings he gradually won her confidence, and when he proposed at the end of the year she accepted.

The couple announced their engagement in January 1993. The network aired a special program commemorating the event, but because I had returned from England empty-handed, we had far less footage of Owada than other outlets, a situation my bureau chief did not let me forget.

Accepting that my reporting had been off the mark was a bitter pill to swallow, but I gained some solace knowing the network had dodged a bullet by not airing the story. Now that the focus was on Naruhito and his bride-to-be, I was curious at how he had won her heart. During the couple's press conference, the crown prince stated that his offer of marriage came with a stern promise to guard and protect his bride.

I was skeptical if in this day and age he would really choose such an old-fashioned way of proposing, but it gave me a new respect for Naruhito. He was obviously someone who knew what he wanted. Faced with such determination, Owada had conceded to marry.

I have long had an affinity for the crown prince. We are the same age, and as I was growing up my mother would even tell me that I resembled the future emperor. Listening to Naruhito at the couple's press conference solidified my fondness and I have been a fan ever since.

Sadly, court life placed a heavy burden on Owada, now Crown Princess Masako, and her years as a royal have been marked by long periods of illness where she stayed out of the public eye. One of the bright spots, though, was the birth of Princess Aiko in 2001.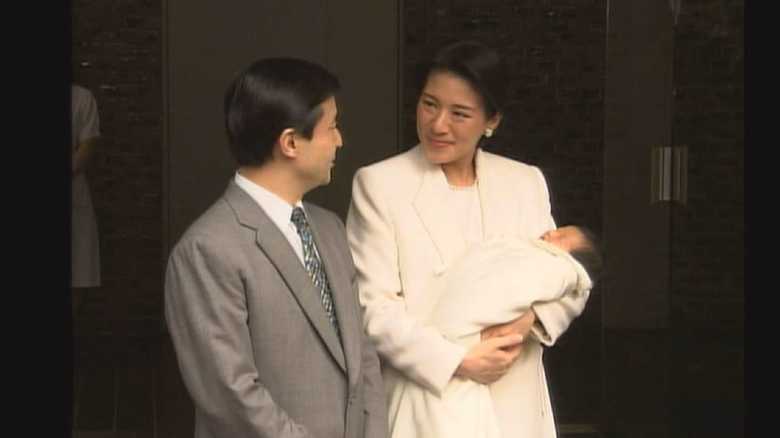 Wills United
By all accounts the crown prince and princess have a close relationship and have stood together against an environment that did not approve of Masako's career and personality. In 2004, Naruhito publicly lamented that there were people who spoke poorly about his wife. This was widely interpreted as a swipe not only at her handlers in the Imperial Household Agency, but at the whole imperial system, including the emperor and empress.

In 2006, the birth of Naruhito's nephew Prince Hisahito helped alleviate the pressure to produce an heir to the throne, and since that time Masako has made a slow recovery. She has gradually returned to her official duties, and recently I was happy to learn from an Imperial Household Agency official that she has steadily won acceptance with her approach.

I am convinced that the crown prince and princess will earn the love and respect of the Japanese public and together take the Chrysanthemum Throne into a new age.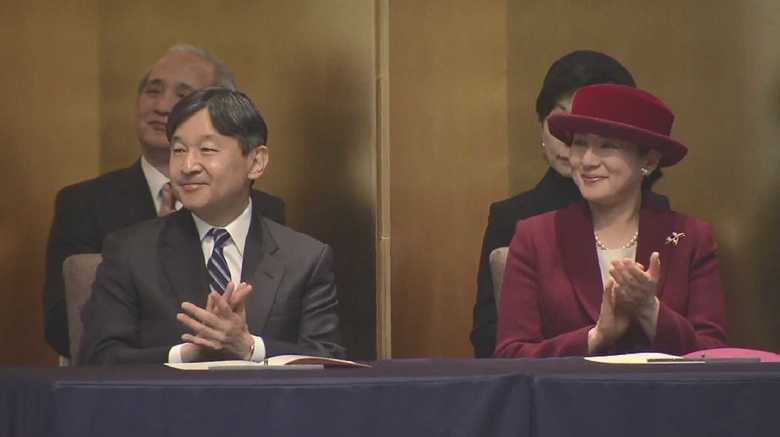 (Originally published in Japanese on FNN's Prime Online on February 12, 2019. Written by Fuji TV Head News Analyst Hirai Fumio. Translated by Nippon.com.)

Click here to view this story in Japanese.