Turning Tiny Algae into Biofuel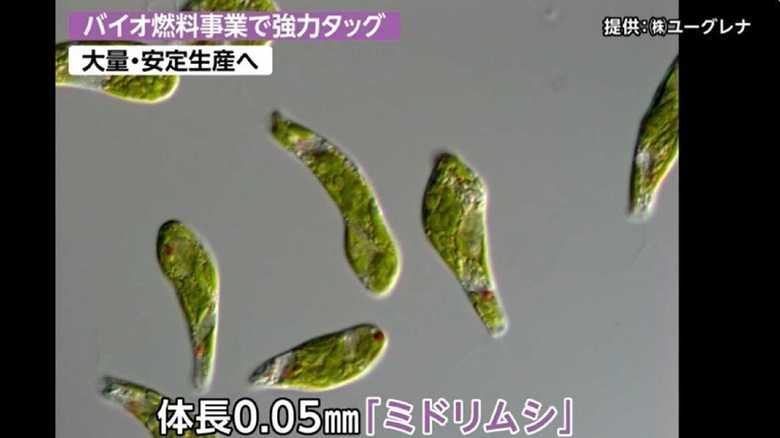 この記事の画像(5枚)
Izumo Mitsuru, president of the bioventure Euglena, sees a bright future for the microorganism that shares his company's name. He claims that midorimushi will one day be used to power buses and trucks, and even airplanes. Together with Euglena's collaborative partner, the automotive parts manufacturing giant Denso, he confidently states, "We're sure we can create a megabusiness."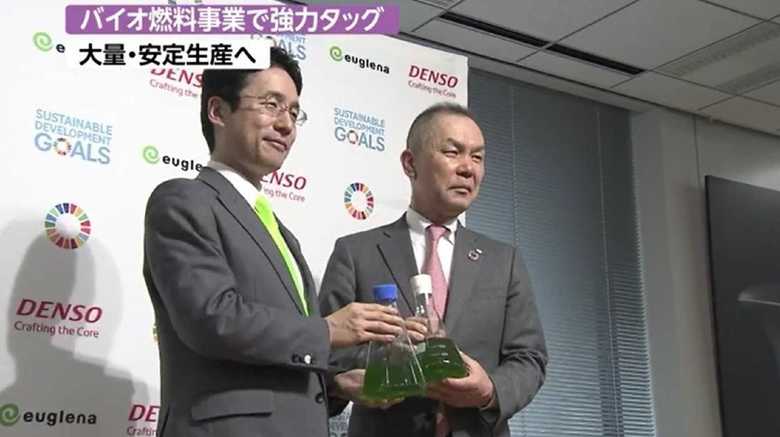 Euglena first succeeded in outdoor mass-cultivation of the microorganism in 2005, and embarked upon research into biofuel in 2010. The firm's euglena-derived biofuel is currently being used to power buses in a trial in Kanagawa Prefecture. Last fall, the company built a large-scale plant for production of biofuel with the aim of broader commercialization.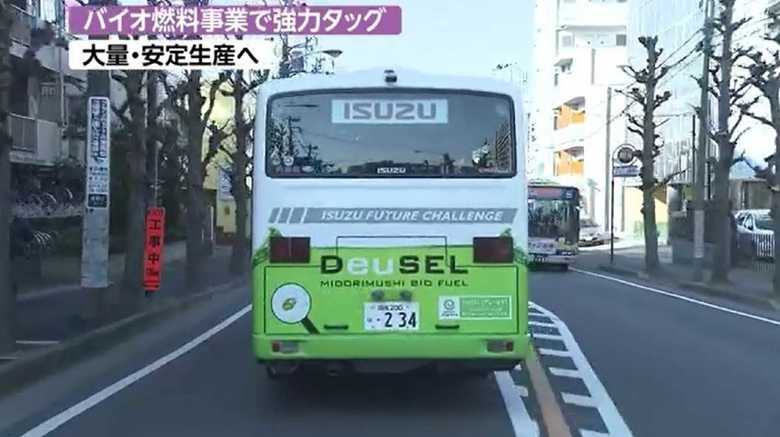 The Missing Ingredient: Denso Tech
According to Izumo, mass-cultivation of euglena would be impossible without the technology that powers his company's plant, which is the world's largest. With input from Denso—a renowned manufacturer of auto parts that was developing technology to obtain biofuel from a different algae—Euglena is aiming to boost production by up to a thousand times its present level. Denso's technology was the missing ingredient.

Denso had also been conducting research into algae for 10 years, according to Itō Masahiko, senior executive director at the company. Accrding to Itō, Denso hopes the partnership with Euglena will lead to commercialization in biofuel as early as possible. They believe that the combination of their respective expertise and technologies can accelerate practical applications of the eco-friendly fuel. Buses and trucks powered by euglena-derived biofuel are already within reach, and the companies hope to achieve a form of fuel that packs enough energy to power jet engines on aircraft one day, too.
A Carbon-Neutral Answer to the Problems of Tomorrow?
According to business consultant Morita Akira, biofuel has been attracting attention for being carbon-neutral. Although the burning of biofuels does release carbon dioxide, these emissions are offset by the CO2 that was absorbed from the atmosphere by the organisms in the process of their growth.

Japan has lagged behind other countries in biofuel development, but Morita believes that the new partnership has the potential to change this in one swoop. He also notes that biofuel in the United States is manufactured from corn, which raises concerns about food shortages, but "there's no such conflict of interest over algae."
(Originally broadcast in Japanese on FNN's Prime News Alpha on February 20, 2019. Translated by Nippon.com.)

Click here to view this story in Japanese.